When it comes to food, there's lot of conflicting advice out there. From fad diets promising effortless weight loss to listicles on how to "increase wellness" to ads for ancient superfoods with miraculous rejuvenation effects, it can be hard to sort the snake oil from the science. And that MLM your aunt keeps posting about on Facebook is not helping.
The truth is that many of these "health tips" are simply false information masquerading as wisdom—often just so someone can make an easy buck. Unfortunately, misinformation about diet can hurt more than just your wallet: poor food choices can have serious consequences to overall long-term physical and mental health. So today, we're going to tackle three of the most common myths about diet and weight loss and separate fact from fiction.
Myth #1: Killer Carbs & the Keto Craze
From the Atkins Diet of the '90s to its contemporary cousin, Keto, one of the most common myths about losing weight is that you need to cut out all carbs from your diet. But this couldn't be further from the truth. Carbohydrates are actually a crucial source of energy for the body, providing fuel for fat-burning activities like exercise, so eliminating them entirely can do more harm than good.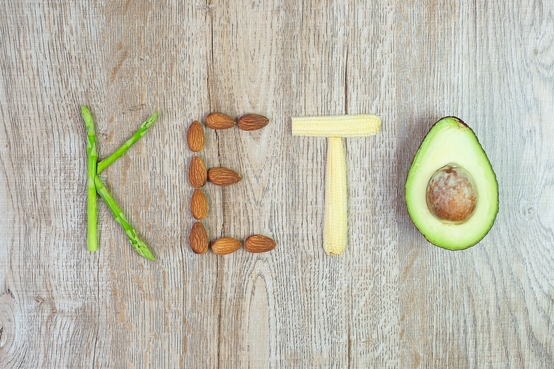 The trick here is that there are two kinds of carbs, and the real key to achieving your weight loss goals is to focus on eating the right carbs (in appropriate portions, of course!) while limiting the others. Say yes to complex carbohydrates like whole grains, fruits, and vegetables, and avoid refined and processed carbs like white bread, sugary treats, and salty snacks. Like riding a unicycle or winning at Twister, it's all about balance—and finding the right balance of macronutrients can help you reach your ideal weight and maintain a healthy lifestyle.
Myth #2: Unjust Desserts
Now that you know the truth about carbs, you might be thinking that the only way to lose weight and feel great is swearing off sweets for good. After all, we've long been conditioned to believe that indulging in sugary treats is a surefire way to wreck our health. But good news, sweet tooth: this too is a myth. True, unchecked sugar consumption can lead to weight gain, obesity, and even diabetes—but not all sugary foods are necessarily unhealthy. In fact, some fruits like berries and bananas are naturally sweet and are packed with essential nutrients that can boost our immune system and overall wellbeing. "Come on," I hear you groaning, "berries? Only hippies and homeschoolers think fruit is a dessert." But did you know that many traditional desserts from around the world, like Middle Eastern baklava and Indian kulfi, are made with natural ingredients like honey and condensed milk that offer a more wholesome take on sweetness? Plus, extreme dietary measures like cutting out all sweets are typically unsustainable in the long run, yielding only short-term gains (or losses, as the case may be) before diet burnout sets in and dieters give up entirely, often gaining back the weight they'd lost. The real trick here is moderation: as long as you doesn't overindulge, there's no need to turn your back on the tiny joys of a sugary indulgence now and then.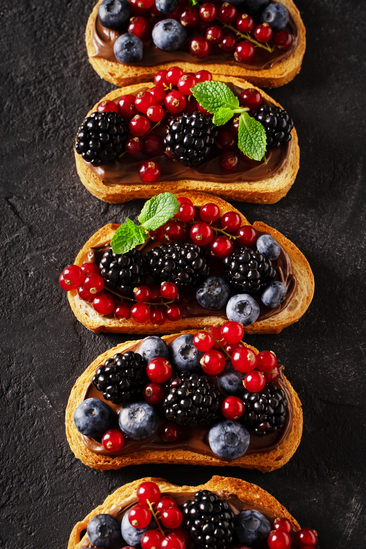 Myth #3: Eat Late, Gain Weight
Another myth commonly associated with dessert and its secretive sibling, the midnight snack, is that eating late at night will cause you to gain weight. The truth is that weight gain is determined by how many calories you consume, not when you consume them. If you consume more calories than your body needs (or uses), you'll gain weight, whether those calories are consumed in the morning or at night. If you use (or "burn") more calories than you consume, through activities that raise your heart rate or engage your muscles (that is—you guessed it!—exercise in its myriad forms), you'll lose weight.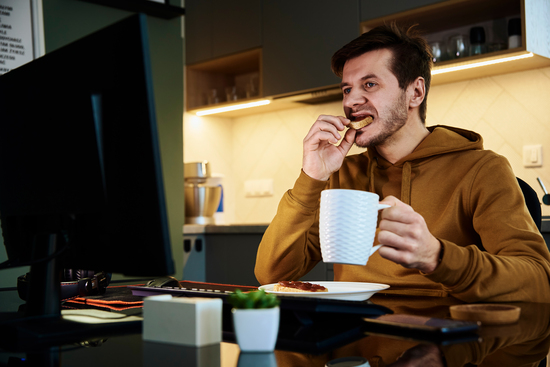 While calories in–calories out isn't quite the whole story, for most of us who aren't doctors or dietitians, it is, as my Lieutenant Colonel grandfather used to say, close enough for government work. So it's important to practice healthy eating habits, day or night, like choosing nutritious foods and avoiding excess sugar and fat, to maintain a healthy weight and overall wellbeing. Don't let this myth of late-night eating discourage you from enjoying a snack before bed; just be sure the calorie math checks out!
Balance
We all want to achieve our best health, and a balanced approach to eating is an essential step towards that goal. One crucial factor to consider is caloric density—the number of calories in a given amount of food. Focusing on less calorically dense foods, such as fruits and vegetables, can help you feel fuller for longer and ultimately consume fewer calories overall. It's also important to avoid falling for fad diets or the promise of "one weird trick" to solve all your dietary woes. Unfortunately, if it sounds too good to be true, it probably is. Instead, we should all strive for a sustainable, well-rounded approach that meets our nutritional needs and supports our long-term health. Remember, it's not just about cutting carbs or declining dessert or eating early; it's about making informed choices and maintaining a healthy relationship with food.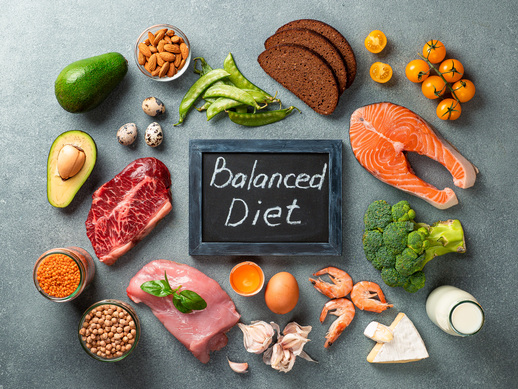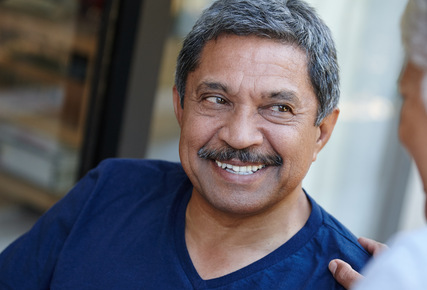 Discussing Diet with Your Doc
Diet is foundational to health. There are few choices we make every day—except maybe getting off the couch and moving a bit—that have such a profound effect on our bodies. But it's not always easy to know what the right choices are—especially with drive-thrus and DoorDash making the wrong choices so convenient and tempting. That's where talking to your primary-care provider comes in. They can provide guidance on what foods to eat more of, or avoid altogether, depending on your individual health needs. Additionally, they may offer suggestions on how to make the transition to a healthier diet in a way that is manageable and sustainable. Having an open and honest conversation with a trained professional about your diet can go a long way in improving your overall health and wellbeing.
Even though these myths are, well, myths, they can have a significant impact on your diet and health. That's why it's important to arm yourself with accurate dietary information by talking to a healthcare provider—they'll be able to structure a plan that works for you and helps you meet any nutritional goals you may have. The key is balance. Eating healthy foods shouldn't feel like a punishment, and with more—and more creative—health-conscious options on shelves and menus than ever before, there's a smart choice to satisfy every snacker. And it's okay to treat yourself with an occasional sugary dessert—as long as it's the exception, not the rule. Be wary of signs of false claims in nutrition-related articles or social-media posts, and remember to always refer back to your primary-care provider and the Nutrition Facts labels.
Want a personalized diet plan targeted to your unique health goals? Book an appointment now, or drop by our clinic in Pharr today!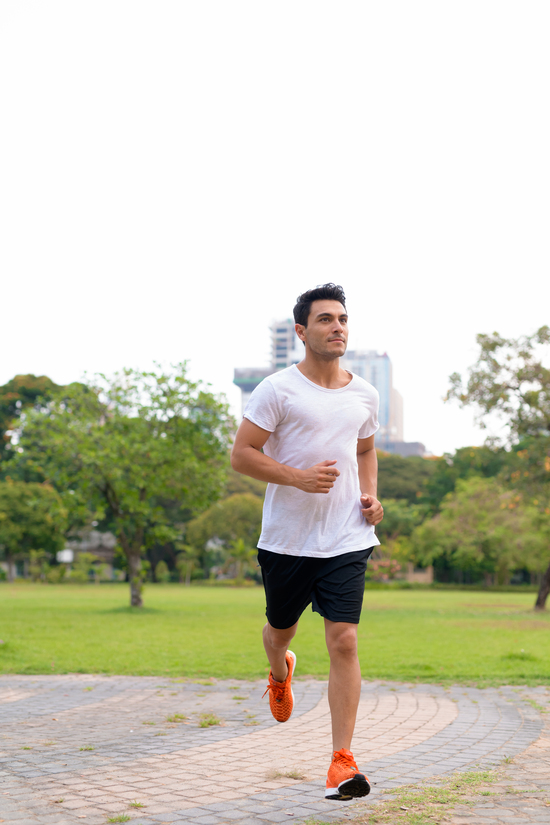 Continue reading our next installment below…
Ready to Improve Your Health?